WELCOME TO BEST GUY DEVELOPMENT.
At the forefront of innovation, professionalism and service
Remodeling your home takes time and skill. You need someone who offers years of experience remodeling and renovating homes just like yours. That's where we can help.
For 10+ years, we have been helping people throughout the Los Angeles area transform the look and feel of their home. No job is too big or too small because we have handled it all over the years. The area is filled with beautiful homes like yours, which is why we want to work to bring your vision to life and enhance the look of your home based on your individual needs and tastes.
By turning to our team of remodeling experts, you can trust that we are going to get the job done within the timeframe allotted. We spend time listening to your individual needs to come up with a design that incorporates all of the elements you want into your new space. From a new roof to new flooring, a fresh coat of paint, and more, our design experts know what it takes to make your home really shine. If you live in the Bay Area and want someone to help you bring your vision to life, contact our team at Best Guy Development today.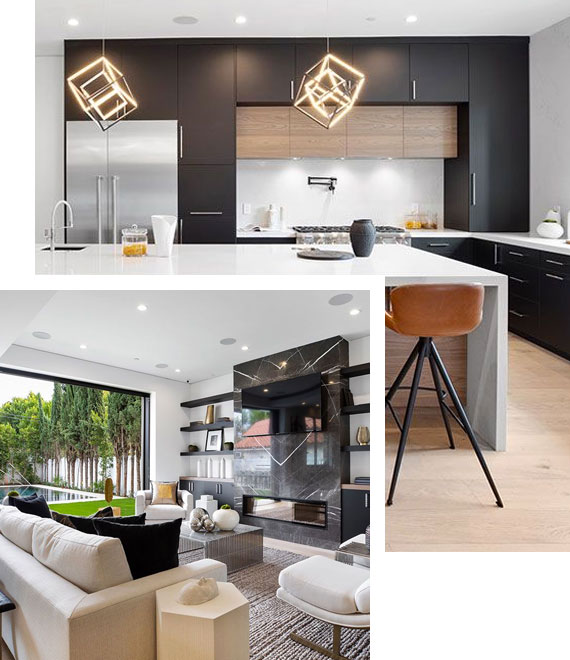 What our customers are saying about us
See what Bauer clients have to say about a variety of services
that we provided for their projects.
Jason Bendtner
Encino, CA
Can't thank Sean and the team enough for the marvelous job they did remodeling my kitchen. Punctual, paying attention to details and most importantly work done on time and on budget. Thanks guys. Thumbs up!
Iva D. Wegner
Tarzana, CA
We used MNM for our bathroom remodeling last year. MNM Remodeling did such a good job it made sense to just hire them again. We called Mike and told him we wanted a design for a traditional kitchen remodel. He (Mike) came out and we told him our ideas. This is a great company to hire for your remodeling. MNM Remodeling really pays attention to detail. The kitchen remodeling came out perfect. It was just what we wanted. We would recommend MNM Remodeling to anyone. You won't find a more dedicated team than them.
We wanted to remodel our kitchen. We talked to MNM Remodeling and they met with us at our home. Their designer came back with a 3D drawing of the remodeled kitchen. We loved it and signed with them. Mike made the remodeling project run smooth. The kitchen remodeling looks great. They came in on time and on budget. Thanks, guys.
Steve Elmore
Sherman Oaks, CA
MNM Remodeling Inc brought in a reliable and skilled team that knew their trade well and made sure to prove that with their efficiency on the job site. They remodeled our bathroom, kitchen, living, and dining room without any delay or issues. Communication and attention to detail was solid. They can be trusted.
Tyra Wilson
Studio City, CA
Thanks Mike for the great professionalism you and your staff have shown during the remodeling of my Kitchen. I really appreciate the commitment. thanks a bunch.
Naomi De Leon
Oak Park, CA
I have trust issues and I'm so grateful I have found them to help me. I feel that they really care about what they are doing and how they are doing it, as well as the people they serve. I am truly blessed to have found them. They are just an absolutely top quality company and have helped me in so many ways.