Step Into Your New Kitchen With Love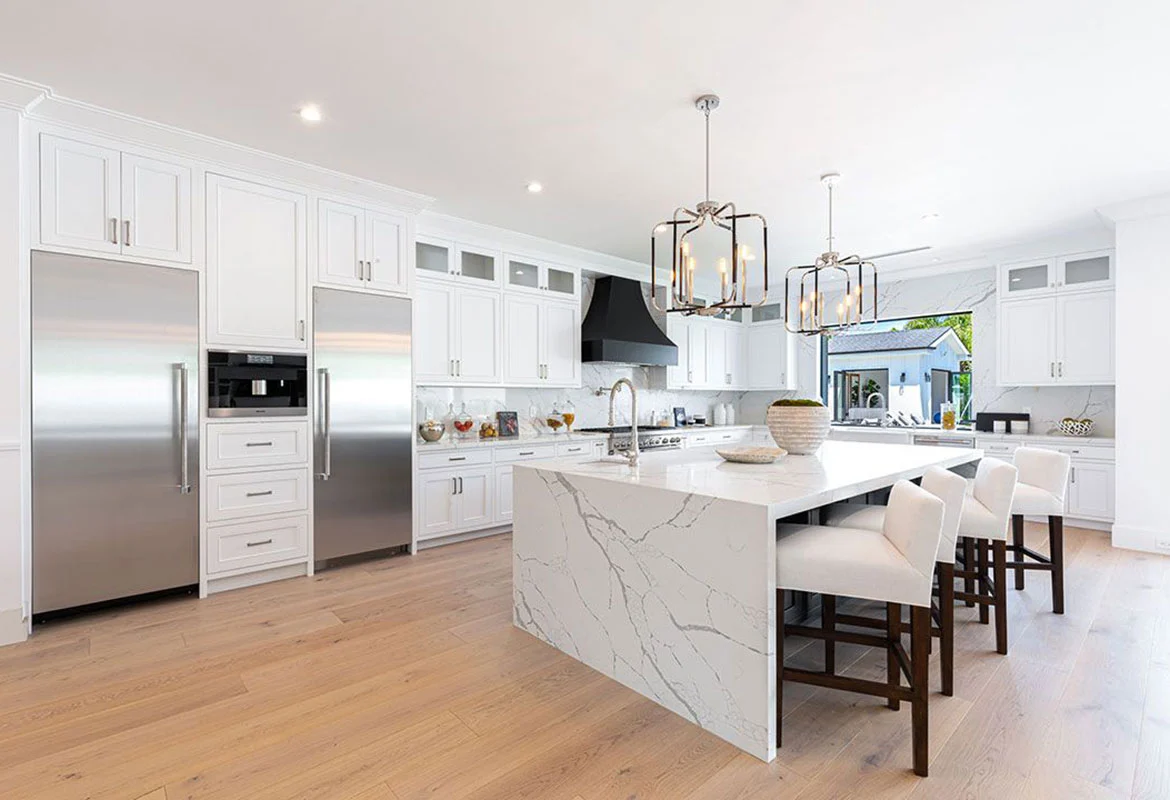 September Promotion
UP TO $3500 OFF
with any Full Kitchen Remodel
From contemporary and traditional kitchen remodels to elegant and bold finishes, stylish and vibrant kitchen designs with a custom appeal to each client, MNM Remodeling is positioned for spectacular kitchen remodeling results in LA. We are a top-rated kitchen remodeling contractor with outstanding results on some of the leading kitchen designs in LA.
We are responsible for some of the best kitchen remodeling and over ten years we have constantly polished our craft to now stand among the most admired in LA. Our clients become lifelong customers because we create kitchens that answer to their specific needs, beautiful to behold, and are made with some of the most cost-effective and high-quality materials in the market. Do not hesitate to give us a call today to get started. You will be glad you did.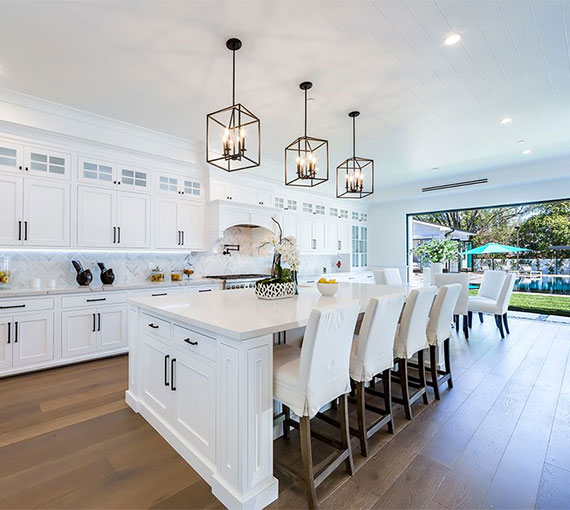 If you cherish cooking or baking or even the sanctity of a family meal then you recognize the importance of having a kitchen that serves you perfectly in any condition. From having enough space to stretch out your baking or hosting family dinners to having the perfect countertop, tabletop appliances, and an overarching kitchen design.
At MNM Remodeling we make the best of all of these options and more available to you. Our lead designers consider even the most minute of details so they can secure the best results for you at no additional cost. Plus, the entire team of specialized experts; engineers, architects, craftsmen, and contractors will help you make the right decision by providing their expert insight on what will work best for your kitchen.
To solidify our place in the market and ensure we satisfy our clients, we always ask why, and then push the boundaries of our creative capabilities to reach and exceed the limits of the goal before us. Plus, we only make use of solid, high-quality materials and a designed execution remodeling process that keeps everything flawless.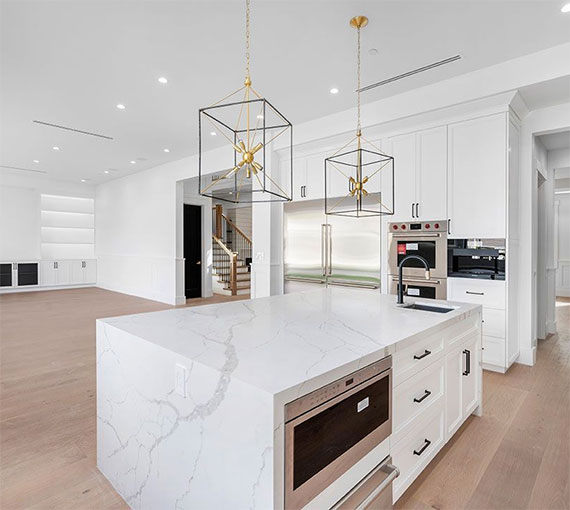 As a result, we always stay innovative and ahead of the curve on certain trends and standards for what defines a perfect kitchen. You can now have the kitchen of your dreams with MNM Remodeling Inc. And as always, we offer the full range of kitchen remodeling services. In other words, if you just want a Surface Remodel of your kitchen, or a Structural one, or perhaps even a kitchen remodel that is a mix of both. We deliver.
MNM Remodeling has truly got you covered. For us, the project starts when you first consult us. Hence, we bring in our best from the very beginning. We listen carefully to your needs and only translate them to a 3D model when it is fully understood. We then make our valuable professional additions to get you the full representation of the kitchen you want. Every single detail about your kitchen will be taken up a notch in this way. Deciding on a Kitchen remodeling with MNM Remodeling is the best step you can take towards your dream kitchen in Los Angeles today.
What our customers are saying about us
At MNM Remodeling Inc., customer satisfaction is our primary goal. Read what our clients have to say about a variety of services that we provided for their projects.
Jason Bendtner
Encino, CA
Can't thank Sean and the team enough for the marvelous job they did remodeling my kitchen. Punctual, paying attention to details and most importantly work done on time and on budget. Thanks guys. Thumbs up!
Iva D. Wegner
Tarzana, CA
We used MNM for our bathroom remodeling last year. MNM Remodeling did such a good job it made sense to just hire them again. We called Mike and told him we wanted a design for a traditional kitchen remodel. He (Mike) came out and we told him our ideas. This is a great company to hire for your remodeling. MNM Remodeling really pays attention to detail. The kitchen remodeling came out perfect. It was just what we wanted. We would recommend MNM Remodeling to anyone. You won't find a more dedicated team than them.
We wanted to remodel our kitchen. We talked to MNM Remodeling and they met with us at our home. Their designer came back with a 3D drawing of the remodeled kitchen. We loved it and signed with them. Mike made the remodeling project run smooth. The kitchen remodeling looks great. They came in on time and on budget. Thanks, guys.
Steve Elmore
Sherman Oaks, CA
MNM Remodeling Inc brought in a reliable and skilled team that knew their trade well and made sure to prove that with their efficiency on the job site. They remodeled our bathroom, kitchen, living, and dining room without any delay or issues. Communication and attention to detail was solid. They can be trusted.
Tyra Wilson
Studio City, CA
Thanks Mike for the great professionalism you and your staff have shown during the remodeling of my Kitchen. I really appreciate the commitment. thanks a bunch.
Naomi De Leon
Oak Park, CA
I have trust issues and I'm so grateful I have found them to help me. I feel that they really care about what they are doing and how they are doing it, as well as the people they serve. I am truly blessed to have found them. They are just an absolutely top quality company and have helped me in so many ways.