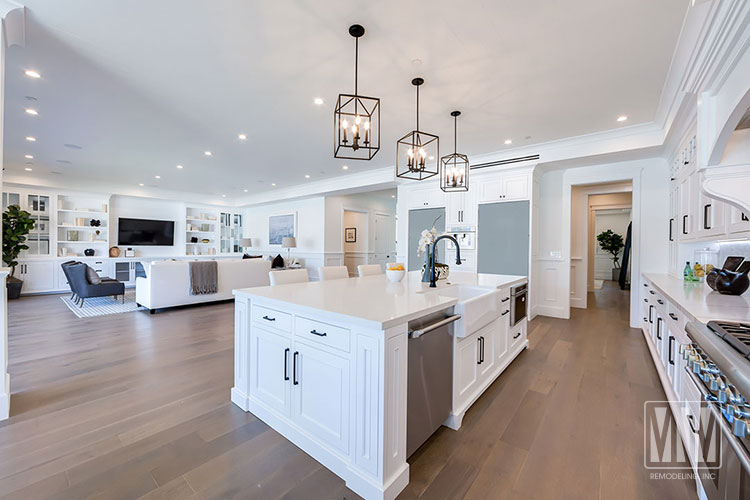 December Promotion
UP TO $3500 OFF
with any Full Kitchen Remodel
Kitchen Remodeling Thousand Oaks
You can add real value and beauty to your home by remodeling your kitchen in Thousand Oaks. A kitchen remodeling project in Thousand Oaks will generally return close to 90% of your investment and increase the value of your home. A remodeling project like this is great because you can see the results day after day.
For most of our customers, getting kitchen remodeling ideas is the first step in the remodeling process. What is the purpose of remodeling the kitchen? The living room is where you spend your free time entertaining family and friends. Isn't it time you made your kitchen everything you always wanted?
Kitchen remodeling contractor MNM Remodeling is the company to contact for kitchen design. Imagine your dream kitchen, and we'll create it. Cabinets, countertops, and all the other items necessary to create your vision of a new kitchen can be installed by us. Do you have a plan for your Thousand Oaks kitchen remodel?
Custom kitchen designers can provide you with more information. Remodeling your kitchen is what we do. Often, homeowners overlook the small details that our designers take into account. You will also learn about things you may not know. In Thousand Oaks, we also provide outstanding design-build services.
Designing a good kitchen remodel is the first step. To ensure your ideas are fully executed, our designers work closely with you to ensure every detail is addressed. With a 3D model, we'll show you what your new kitchen will look like. It is exciting to see what the design looks like and to do an animated walkthrough when it reaches that point.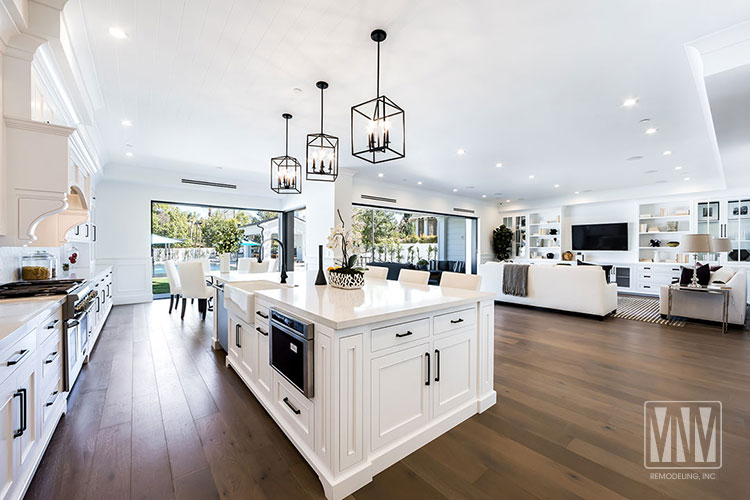 Kitchen Remodel Thousand Oaks
Your kitchen will be planned by MNM Remodeling. From custom cabinets to plumbing to electrical, our crew takes care of it all. That's why you should work with us both for design and construction in Thousand Oaks. When it comes to kitchen remodeling, we are totally committed to the highest standards.
The completed project will be on time and within your budget. Renovations of Thousand Oaks kitchens go beyond aesthetics. Saving energy and increasing the value of your home are two benefits of energy-saving appliances. When it comes to remodeling, whether you are planning to stay in your house for years to come or if you are remodeling to sell, this is a great opportunity. The smallest plan detail is why we pay so much attention. When it comes to design, it's always the small details that make the biggest difference.
It doesn't always mean you have to rebuild your kitchen when you remodel your Thousand Oaks kitchen. Putting in new cabinets isn't always the best option. Cabinet refacing is always an excellent option for low-budget remodeling. You can completely change your kitchen's appearance using this approach.
The usable space in your kitchen is maximized. You will be able to enjoy it for the rest of your life once it is completed. Having our experts on your side means you can concentrate on the finer details of your new kitchen. It's your kitchen, after all.
We at MNM Remodeling can help you create the kitchen you've always wanted. Give us a call, and we'll be happy to talk to you. We're sure you'll be glad you did. You can reach us right now.