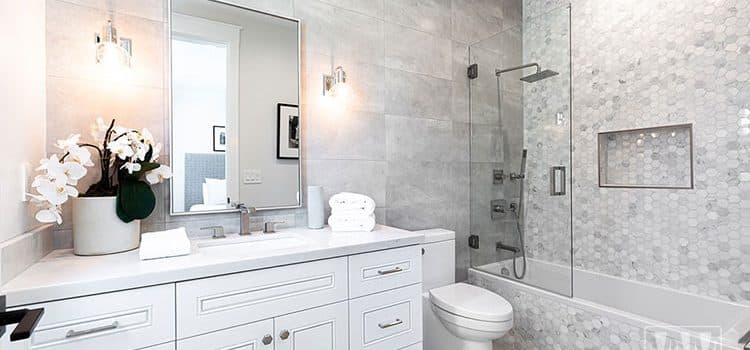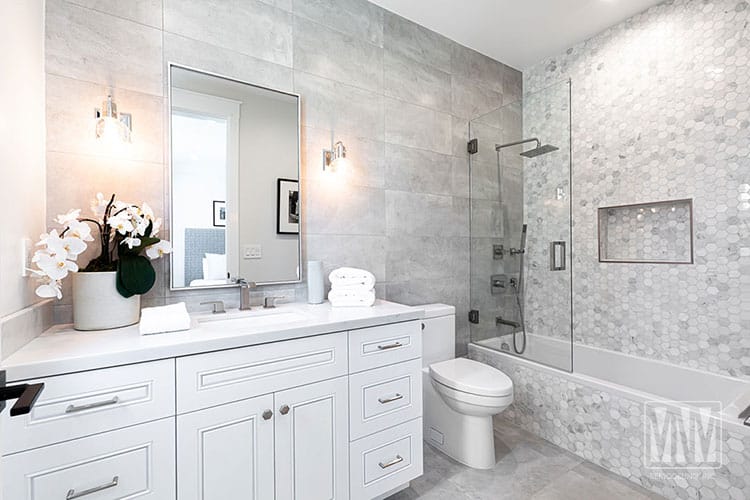 December Promotion
UP TO $2500 OFF
with Full Bathroom Remodel
Santa Clarita Bathroom Remodeling Services
MNM Remodeling is your go-to contractor for high-quality, long-lasting bathrooms. This choice creates a gorgeous and functional bathroom. Our strength comes not just from years of experience, but also from our knowledge of what makes a great bathroom. MNM Remodeling is therefore one of Santa Clarita's most trusted bathroom remodeling companies.
We bring a fresh perspective to the craft and are always looking for ways to enhance it, resulting in bathrooms that are structurally solid and visually pleasing for years to come. As a result of our work, we have been a part of some of the most transformational bathroom remodels, with many of our clients becoming lifetime customers and brand ambassadors. Please contact us quickly so that we can put you in touch with one of our designers or experts to get the process started. You'll be glad that you did it afterwards.
Our staff at MNM Remodeling will work with you to ensure that your remodeling project is successful. A bathroom renovation requires meticulous planning and exact resources, as well as exceptional skill and a fair amount of time. MNM Remodeling can take care of all of that for you in a smooth manner. It is likely that you will have a lovely new bathroom that has all of the features and components that you want in your new area.
Whatever the scope of the project is, whether it is a full-scale structural renovation or an aesthetic surface makeover, it will be done flawlessly. In fact, your new bathroom may operate as a spa, complete with heated flooring, multipurpose hot tubs, extra breathing space, and many other features and benefits.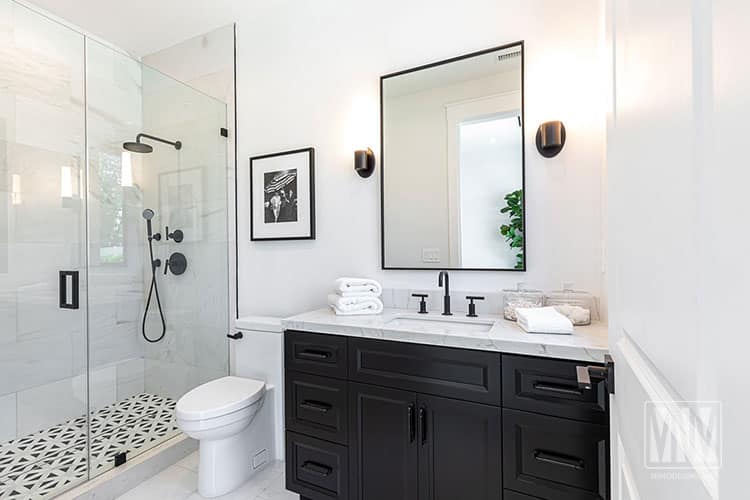 Santa Clarita Bathroom Remodeling Contractors
Our aim is to ensure that you have a lovely, peaceful space that you can name a bathroom. To do this, we have a committed team of professionals that are qualified, licensed, and enthusiastic about transforming your bathroom into the next great thing. We are continuously innovating and striving to provide a comprehensive solution for all of your bathroom renovation requirements. So, no matter how clean you believe your bathroom is, or how old and inefficient it is, MNM Remodeling will ensure that it undergoes a remarkable change.
Every day, we are proud of the high-quality service we provide and the outstanding outcomes we have achieved over the years. Please feel free to peruse our previous work to get a sense of the depth and breadth of our expertise, as well as a better understanding of what we can accomplish for you. Please feel free to peruse our previous work to get a sense of the depth and breadth of our expertise, as well as a better understanding of what we can accomplish for you.
A newly renovated and upgraded bathroom can enhance your quality of life in a variety of ways. It would assist you in reducing the amount of clutter in your bathroom. It will save you a significant amount of money in the long term by avoiding the expense of repairing and maintaining leaking pipes and faucets, malfunctioning installations, and excessive energy usage. It will also increase the value of your house if you decide to put it on the market for sale.
When it comes to bathroom renovation in Santa Clarita, you just cannot go wrong. Particularly if you are aware that your bathroom needs an upgrade. You will only be working with highly trained experts who will elevate your bathroom to the next level of sophistication.