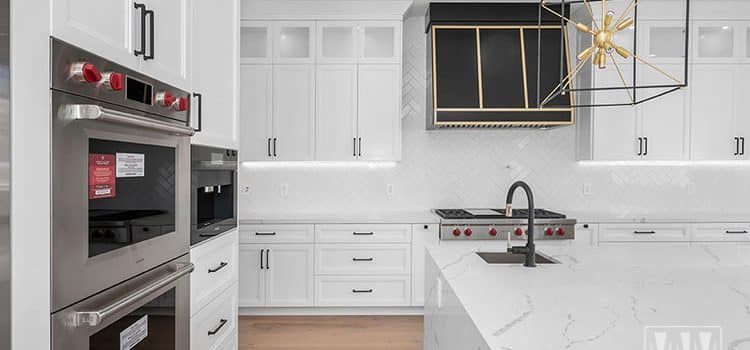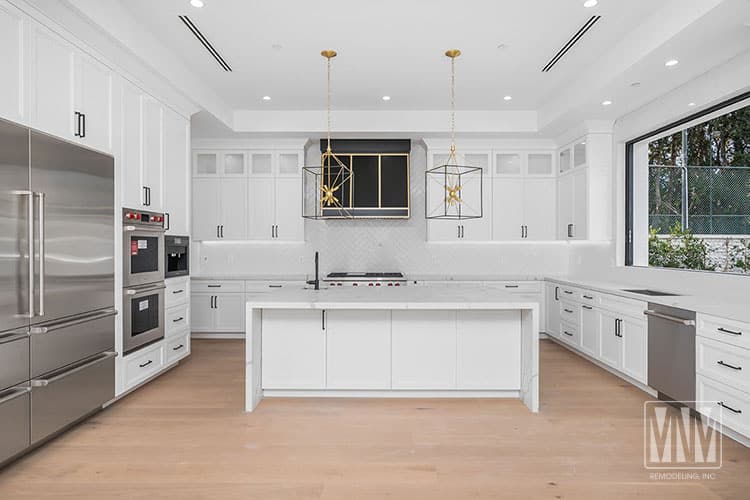 December Promotion
UP TO $3500 OFF
with any Full Kitchen Remodel
Oak Park Kitchen Remodeling
A kitchen remodel in Oak Park is a great way to elevate the level of elegance in your home. Kitchen renovation improvements in Oak Park often return up to 90% of the investment return and may help you sell your house. This is an excellent renovation project, and you will reap the advantages every day.
Most of our customers start by collecting kitchen remodeling ideas. Why should you begin renovating the kitchen? It's where you hang out with family and friends informally. Why not make your kitchen exactly what you want it to be?
For kitchen design, MNM Remodeling is the kitchen remodeling specialist to contact. We'll create the beautiful kitchen you've imagined. We install high-quality cabinets, countertops, and everything else that goes into your kitchen renovation design. Have you started planning your Oak Park kitchen remodel?
Consult with our custom kitchen experts. We collaborate with your kitchen remodeling ideas. Our designers pay attention to all the nuances that homeowners may overlook. They also reveal to you things that you probably aren't aware of. In Oak Park, we also provide exceptional design-build services.
Your design is the first step in successful kitchen remodeling. Our designers collaborate with you to create a comprehensive design down to the tiniest detail. We'll show you a 3D model of your new kitchen. It's great to view the design and then do an animation tour.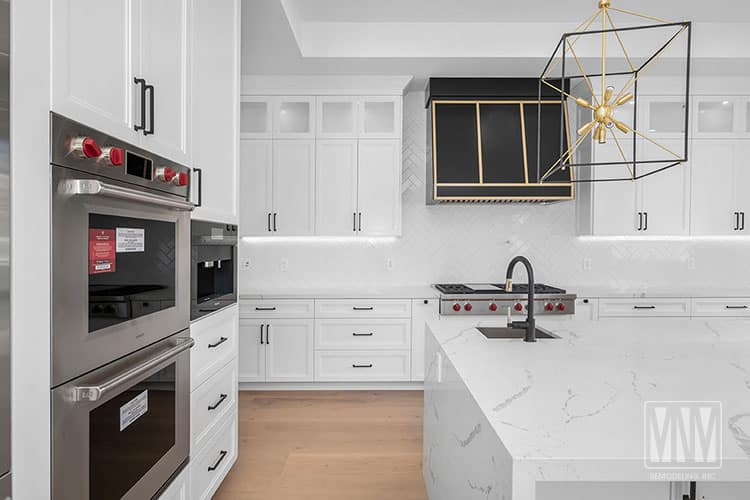 Oak Park Kitchen Renovation
MNM Remodeling will design your new kitchen. Everything from custom cabinets to electrical and plumbing is taken care of by our experts. That is why, in Oak Park, we are the business you want to deal with for both design and construction. We are completely dedicated to delivering the highest-quality services in the field of kitchen renovation and remodeling.
You will have a beautiful new kitchen that is completed on schedule and within budget. Kitchen remodels in Oak Park do more than simply look nice. Energy-saving appliances improve energy efficiency and increase the value of your house. Taking full advantage this is a wise decision whether you want to stay in your house for the long term or are renovating for selling. As a result, we pay close attention to even the tiniest plan detail. The smallest touches in design always make the greatest impact.
Kitchen renovation in Oak Park does not always imply enlarging your kitchen. It also does not necessarily imply the installation of new kitchen cabinets. Refacing your cabinets is usually a good choice for low-budget renovation. This is a highly effective method to totally transform the appearance of your kitchen.
We optimize the amount of useable space in your kitchen. When it's done, it'll be a showpiece you'll be proud of for the rest of your life. Our experience enables you to focus on the finer aspects of design with our expert designers for your new kitchen. It is, after all, your kitchen.
Call MNM Remodeling and schedule a consultation to discuss your new kitchen makeover. You'll be happy you did. Make a call right now.